Tuomo Ahonen
Josira Oy
A highly competent team, they have handled things exceptionally well, and the service has been knowledgeable and friendly. I've seen the benefits of their service in the statistics.
Kaarle Parikka
Plan Brothers Oy
We have been very satisfied with the cooperation with Nostamo at Falcony (B2B SaaS). The operation is professional, customer-centric, and flexible.
Joel Wulff
Uplus Oy
Nostamo got our Google Ads results to rise in less than a month, and the good results have continued since then. Communication is seamless, and dealing with them is easy. They clearly know what they're doing!
Aiming for Outstanding Results and First-Class Service
Nostamo is a specialized agency in Google Ads advertising. Our approach is rooted in the belief that our growth is intertwined with our customers'. Unlike conventional sales-driven agencies, we see ourselves as partners dedicated to uplifting our clients' businesses. We are firm believers that by prioritizing the quality of our service, we, too, experience growth.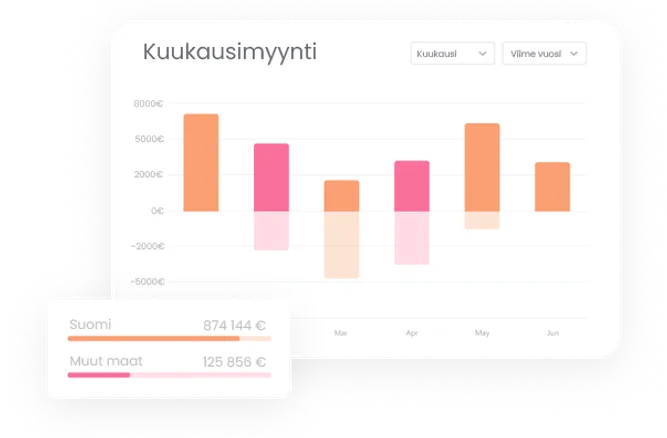 Proven Results
Our previous results are the best proof of our service quality. We've significantly boosted advertising performance for nearly all our clients. Since 2017, we've been focused mainly on Google advertising. Our track record is so strong that we can proudly say our advertising is the most effective in Finland.
Results speak louder than words – below, you can read customer stories crafted by our clients. Such impressive references are hard to find elsewhere!
Interested?
Here's what to do.
Simply leave your contact information in the form below, and we'll be in touch no later than the next working day.
Alternatively, feel free to give us a call directly at +358 40 8242727